That a wrap for another promotion for Kelly Holden Cardiff
Keep your eyes on the road for the new Holden Colorados we did this week!
Our think team designed the layout keeping in theme with the advertising campaign Kolden are currently running, then it was time for application of the vinyl.
Capability of a truck with car-like handling
Electric Power Steering
Revised Suspension Tune
500Nm of torque (auto models only)
Maximum 1 tonne payload across the range
3.5 tonne towing capacity
Cardiff drivers with the Holden Colorado are very impressed with its performance and have dubbed it as the best-in-class truck.
Stop by Kelly Holden if you are looking to score some great deals on the 2017 Holden Colorado in Cardiff. They have a huge inventory lined up for you to choose from. This pickup is the perfect combination of a sturdy exterior, comfortable interior, innovative technology and state-of-the-art safety features.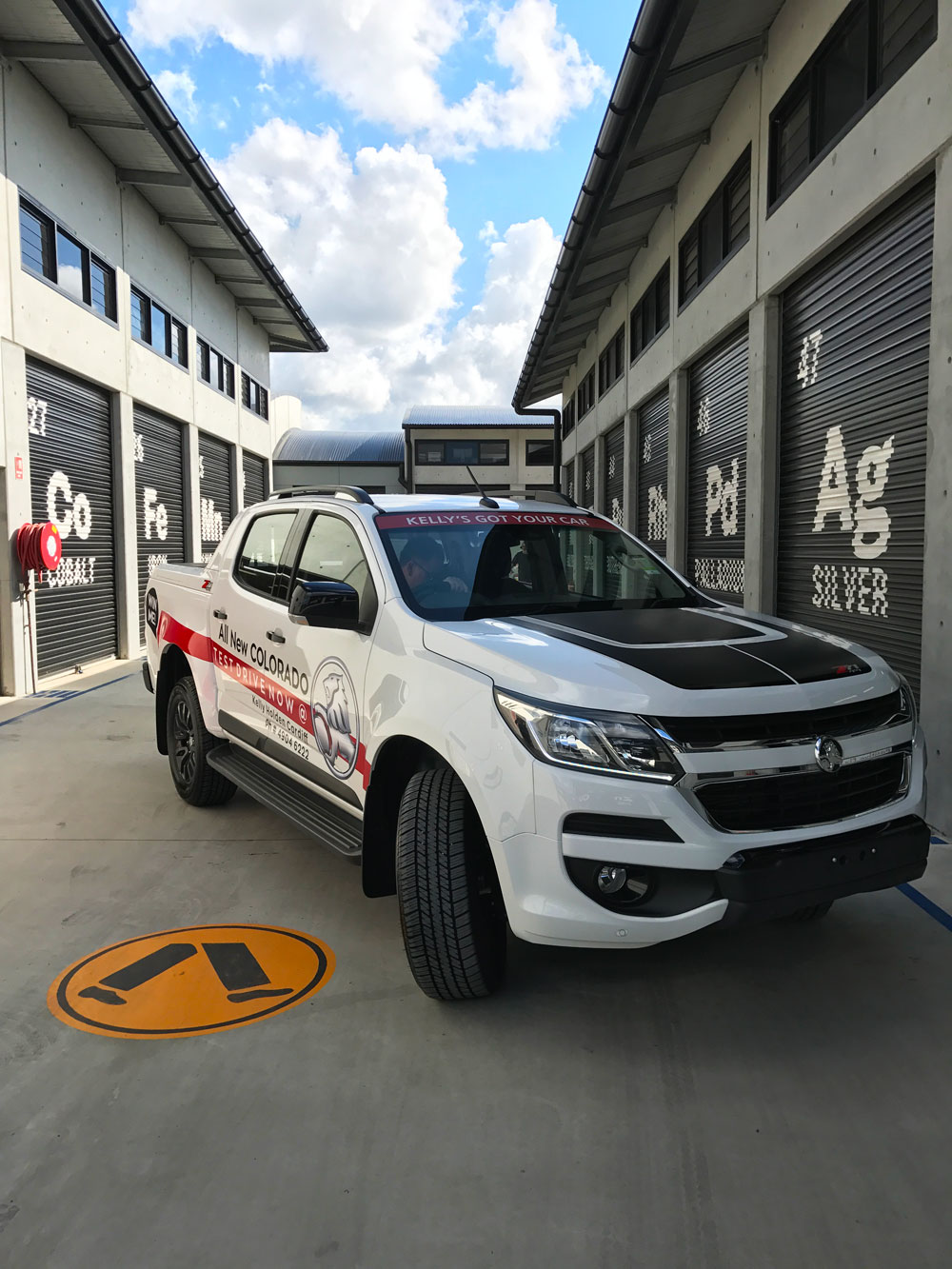 Check it out for yourself.
Head down to the Cardiff dealership and take the new Holden Colorado for a test drive today!
Contact our think team for more information on how we can help your own promotional campaign.